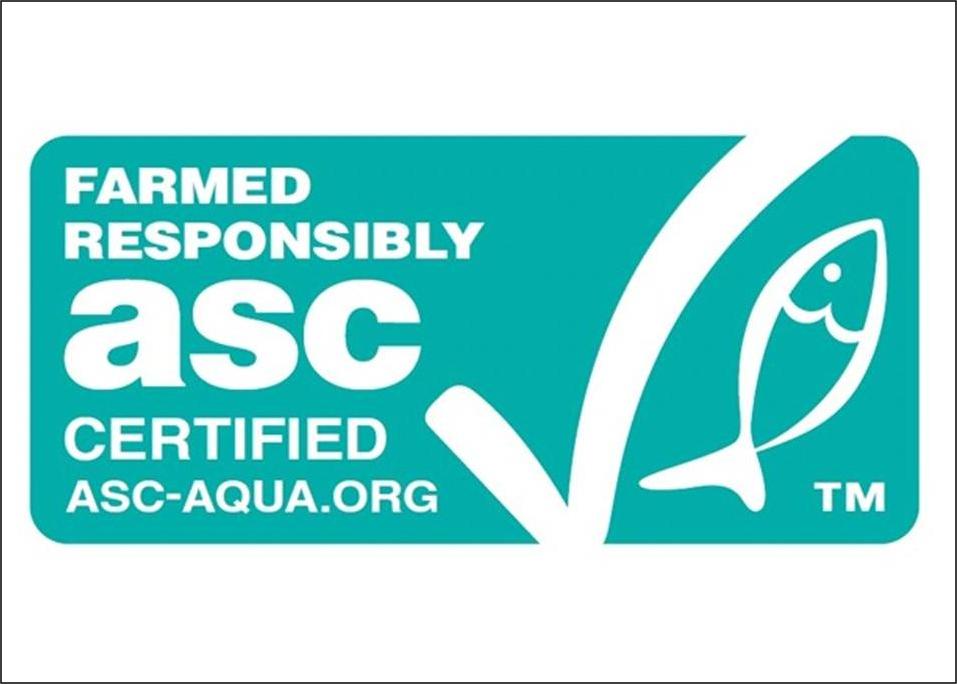 Aquaculture Stewardship Council
Certification for healthy fish farming worldwide.
WWF inherited for implementation of this aim.
Selection of an aqua-culture location is a criterion.
Verification of a low mortality rate while breading.
Observation of water quality and therefore good general living conditions for fish.
Use of antibiotics only by medical observation and for diseased animals.
Origin of fish food must be retraceable and is not allowed to be from overfished population.
Sustainability regarding ecology, social issues and economy.